Digital Strategy Consulting
Creative and Innovative Software Solution for your business
Digital Strategy Consulting Creative and Innovative Software Solution for your business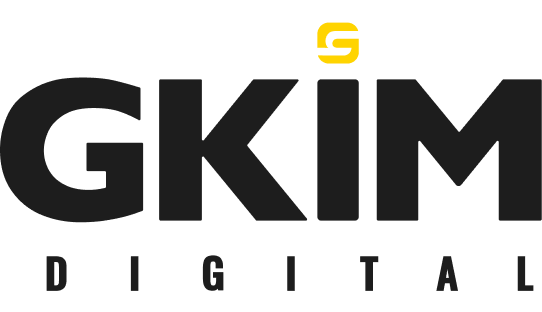 There is a dirty secret that the majority of technology projects actually fail. Consultants report that hundreds of billions of dollars are wasted every year in technology. The main causes of project failure are the management challenges presented by the massive gulf between technology professionals, and business and project managers.  The lack of common project frameworks result in poor digital strategies. Our mission is to ensure that all technology projects do succeed, without wasting your time, money and reputation.
We achieve this goal by "Bridging the Management Gap" and "Digitizing the Business Idea".
With a powerful framework of Management tools and Design Processes, we aim to build a common language for projects throughout the digital business development lifecycle. These help your business managers and our technology professionals see eye to eye and succeed in projects we design and develop together.
💡 Digital Business Idea
🎯 Digital Value Chain
✍🏻 Digital Business Blueprint
📡 IP Planning
⚙️ Technology Architecture
🗃️ Database Design
🖥️ User Experiences
📊 Performance Dashboard
👷🏻‍ Build or Buy Decisions
🚀 Product Roadmap
💰 Tech Budgets
🗓️ Development Schedule
2
Digital Business Platform
GKIM's bread and butter is working for startups and organisation looking for digital transformation.We design, build and assemble a mix of off the shelf applications and original software to provide the optimal technology operating platform for businesses. We support our client businesses from startup mode, through MVP and as they grow.
Check out our most recent multi-million dollar case study.
GKIM has a healthy portfolio of augmented reality experiences, award winning creative marketing and educational projects for kids.
These originate from our founders' early experience developing successful PlayStation and Nintendo games with his studio in Los Angeles, and working closely with some of the best creative agencies in digital advertising.
Compelling engagement, intuitive workflows and entertaining experiences are important in business applications too.  As digital pervades more and more aspects of everyday life 3D graphics, augmented reality and gamification all have important roles to play.
Significant cost and time advantages are to be be had from well managed outsourcing.
GKIM has been operating as an outsource agency since 2010 and has regularly cooperated with other developers on our projects. We outsource scarce or advanced technologies, and specific capabilities from expert consultants and providers. We have seen the spectrum of the good, the bad and the ugly, and work hard to get the best from each collaboration.
GKIM follows a tight process of detailed briefing, project management and quality control.   Detailing requirements is always the most important phase of all these projects.
GKIM can draw on a wide range of technological capabilities for our projects, as illustrated below. We use the most appropriate frameworks, cloud services and technologies for each project. GKIM prefer the best of leading edge, proven capabilities, to expensive and unproven "bleeding edge".
Django, NestJS, NextJS, Wordpress, Laravel, React, VueJS, NodeJS.
Modern web development architecture with JAMstack.
LAMP, LEMP, MEAN, etc
AMP (Accelerated Mobile Pages)
Progressive Web App
Cross-platform Mobile App Development with React Native
AWS (Amazon Web Services)
GCP (Google Cloud Platform)
Azure (if required)
Python, Javascript, PHP, Swift, Java, HTML, CSS
Mobile Developments: Native iOS, Native Android; and React Native, Flutter
DevOps: CI/CD, Serverless Architecture, cost optimized
AI / ML, Tensorflow
3D Graphics: Unity
BI: PowerBI
Jamstack web development.
We build fast and secure headless websites for our clients. We work with companies in all industries and all sizes - from tech. startups to more mature businesses & PR corporations that require more than a simple WordPress or Webflow website.
For these projects, we typically use technologies such as Next JS, React, NextJS, Vue, and many other Javascript frameworks. We are partners with leading CMS systems like Storyblok, Sanity, Contentful, and Strapi.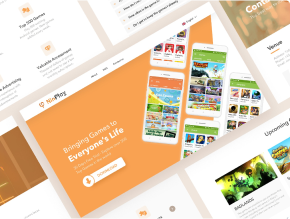 Shopify Partner
We provide a range of services from creating online stores and applications to entire headless storefronts in Shopify Plus.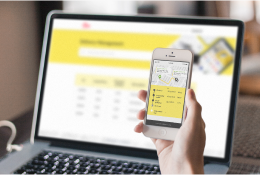 Our technology management processes, software deliverables and business platforms that we support every day have been certified compliant.
We recommend working with Vanta to achieve assured certification in the fastest time and at the lowest cost for all our clients who need this assure their customers and to integrate their systems into a wider digital ecosystem.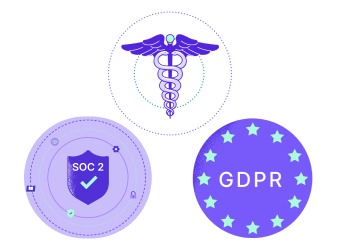 Successful projects require accurate, concise and well thought out design and management documentation.  Intuition and an agile approach are simply not good enough in today's complex and challenging projects, where we must communicate and collaborate with many stakeholders.
GKIM plans our work with straightforward, jargon free documentation. Our documentation framework covers all aspects of the software development lifecycle.
Discover
 Business Requirements
Digital Business Idea
Production Strategy
Strategic Components
View details
Product Design Documents
Production Planning
Technical Design
View details
Develop
 Software Solutions
Sprint Designs
Sprint Management
Working TEchnology
View details
Evolution Planning
Maintenance Management
KPI's and SLA's
View details